Beginning Fall 2020, Spartans are now able to request their Spartan Experience Record (SER), which displays student learning and engagement in non-credit bearing experiences. The customizable record can be requested alongside a student's transcript in the Registrar's Office. The SER can be used to help students reflect on their experiences, create a resume, be shared with employers and graduate schools, and other educational purposes. To request your record, visit the MSU Registrar's Office site.
Below is an interactive example of a Spartan Experience Record. This tool is to assist in educating and familiarizing faculty, staff, students, and community partners with the record.
Questions? Contact us at mystory@msu.edu.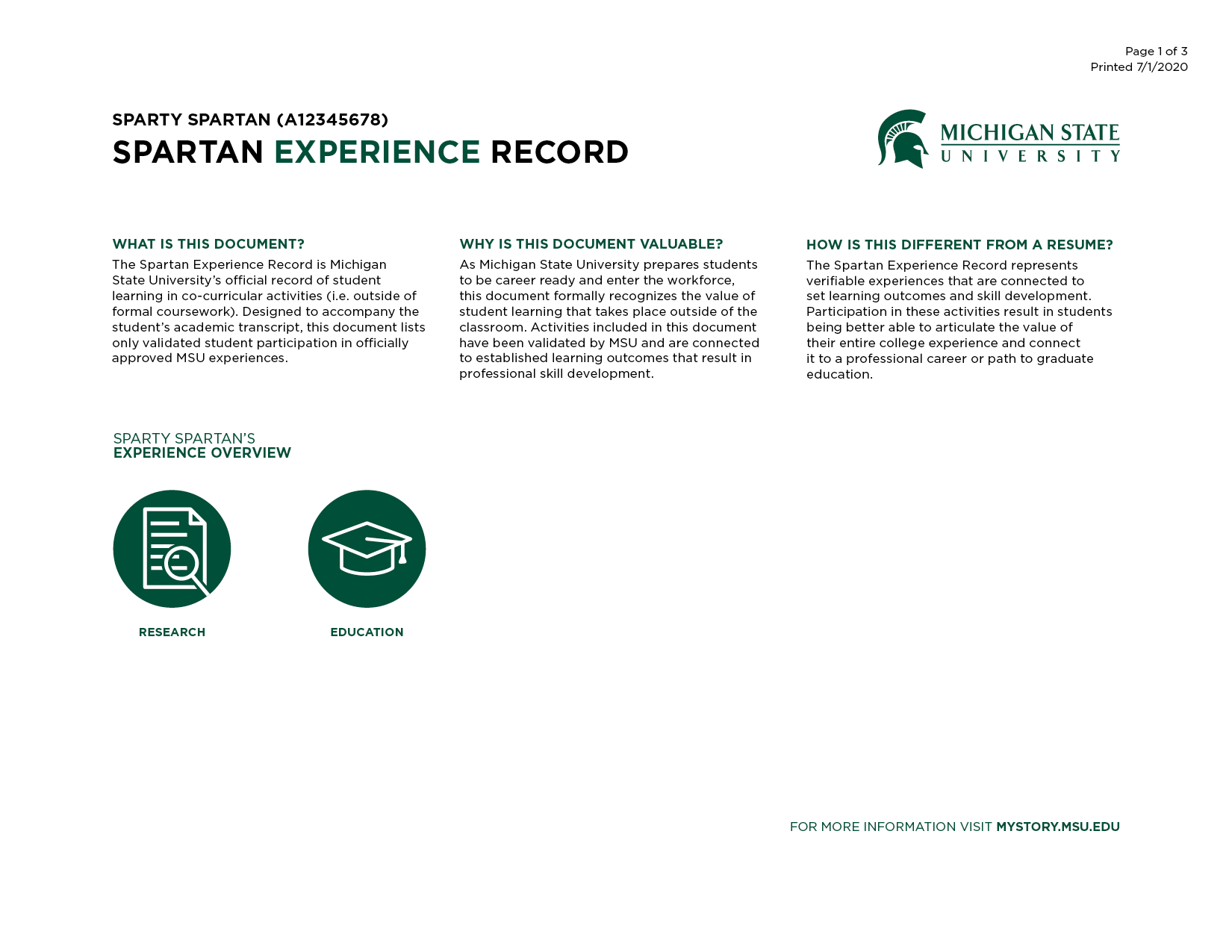 1
The first page of your Spartan Experience Record (SER) serves two purposes: to introduce the document and its purpose, and to introduce the types of co-curricular experiences you have participated in at MSU.
2
Category icons help you and others define the types of co-curricular experiences you have participated in outside the classroom. Currently, we have 10 possible categories.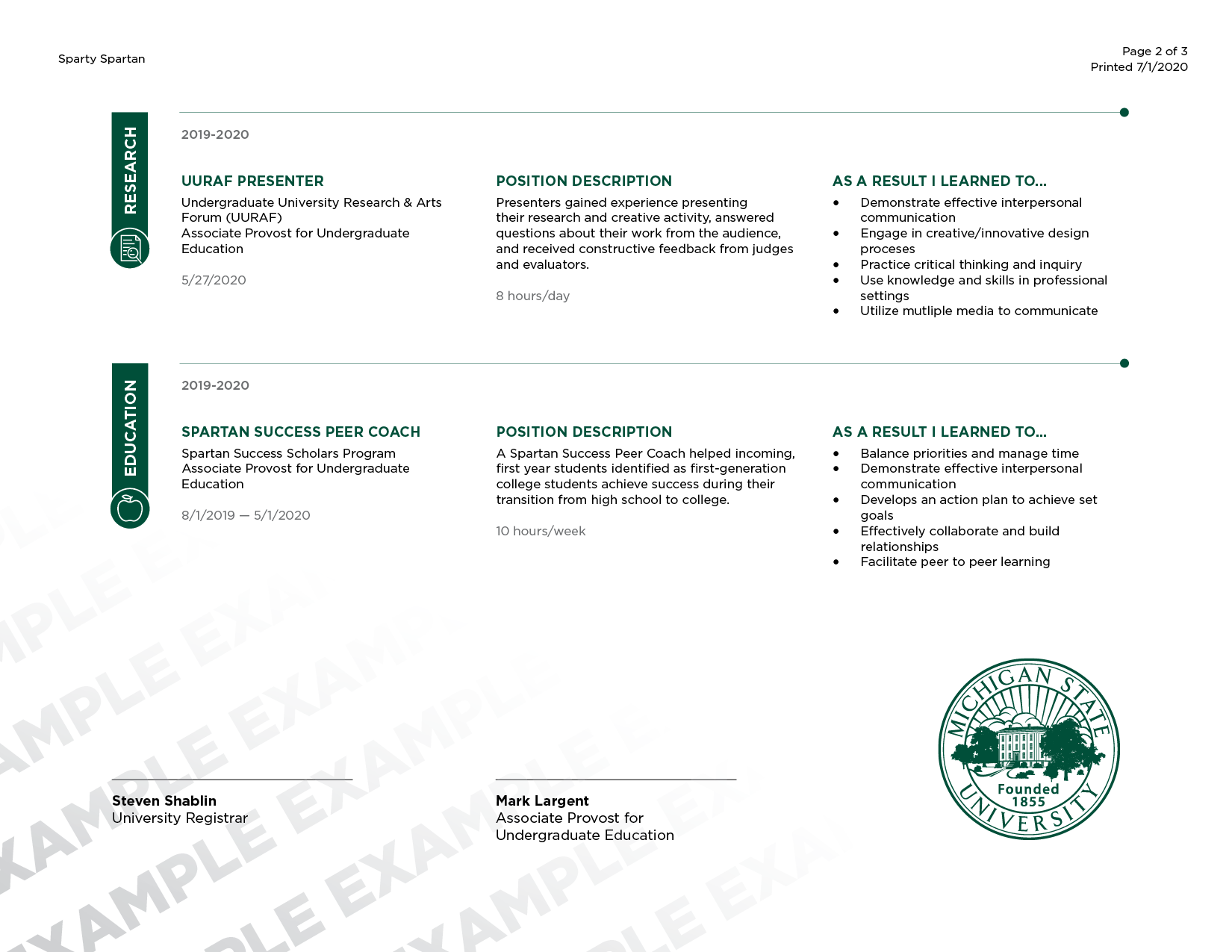 1
The second page lists the validated co-curricular experiences you have participated in throughout your experience at MSU.
2
The category icon appears in the ribbon to note the experiences you participated in related to that icon. For example, all research category experiences will show in this section.
3
Your experiences will be listed by the academic year they occurred within each category, sorted from most recent to least recent within each category.
4
Within this section, the name of your position, the activity you participated in, and the organization are listed.
5
The duration of each experience is listed here.
6
The position description contextualizes what you did during your experience. This will be helpful for you to reflect back on your experience, shape your resume, and more.
7
The time you committed to this experience is listed here.
8
This section focuses on the learning that took place through participating in the experience. A minimum of one to a maximum of five learning outcomes will be listed.
9
The MSU Registrar and the Associate Provost for Undergraduate Education sign your SER, making it an official MSU approved document. Your co-curricular experiences are formally recognized by MSU.